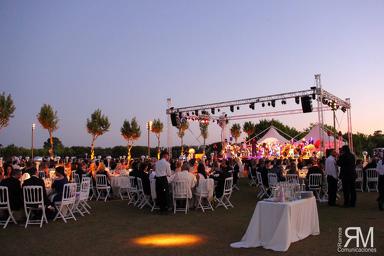 'In June 2016 I had the enormous pleasure of staging a charity opera gala in Sotogrande where I live, with funds raised in favour of the Jose Carreras Leukaemia Foundation. The evening was hugely successful and my gratitude goes to Stefanie for her invaluable work throughout the process of planning the musical element of the event, all entirely from the United Kingdom, including full orchestra and 4 singers.

Stefanie was a joy to work with, went the extra mile to make sure we achieved perfection on the night, helped all her colleagues to produce their very best performances. It was a magical evening, my heartfelt thanks to you Stefanie, you are simply the best.'

Patricia Darch, President, Asociación Arturo Darch.
Stefanie is a classically trained singer, actress and dancer and is an immensely versatile performer. This allows her to perform a wide range of musical styles from Bellini to Berlin. As such, she is uniquely placed to plan and organise any form of musical event. She can provide a bespoke range of programmes or an entertainment package to suit any occasion, from a private birthday party to a major corporate function or sporting event. She works closely with the client in designing a specific programme to suit their needs, whether it be performing at a wedding with classical guitar, to arranging a full ensemble of professional singers and musicians to offer a choreographed opera gala concert or cabaret medley.
Stefanie was awarded first class honours in her two B.Sc. degrees in Management Studies and Banking & Financial Services respectively. She originally trained as a banker in the City of London before embarking on a professional singing career, during which time she built up critical skills in financial and portfolio planning, event management, project management, business administration, management and marketing/PR. Stefanie is therefore able to utilise her business background to ensure that the planning and organisation of such events are at the highest level. Below are just some of the many occasions in which a professional singer can make a special evening truly unique.
Corporate functions and sporting events
Any occasion can be transformed with a famous aria or rousing chorus as an opening. Whether your company has a major event planned to launch a new product, attract new clients, or simply provide an opportunity for all staff to celebrate a year's work, Stefanie can add the finishing touch to your event with a tailor-made programme of music and a performance to perfectly suit the environment.
Private dinners & parties
Entertainment at such events can take a variety of forms. Whether you wish to be entertained during a private dinner with a selection of opera or cabaret favourites whilst enjoying fine cuisine, or a performance that your guests can watch as a mini-concert, any option can be catered for. Stefanie can create a programme of your own personal favourite arias and format the performance to fit in with your event, including disguise and surprise options.
Weddings, birthdays, anniversaries, summer picnics
There is nothing more inspiring than combining the shimmering sunlight or the glowing radiance of dusk with evocative music. Stefanie can arrange a specific programme to suit the occasion. From performing a favourite song or aria during the signing of the register at a wedding, to a more relaxed performance of favourite songs and arias sung at your chosen venue, either as background music or as a concert, Stefanie has the experience to make your event a special memory and will take every detail into consideration.
Christmas & New Year's Eve
Spice up your Christmas festivities with a selection of well-known Christmas carols or traditional Christmas songs. These can be performed as a standalone Christmas programme or can be worked into a programme as a Christmas set.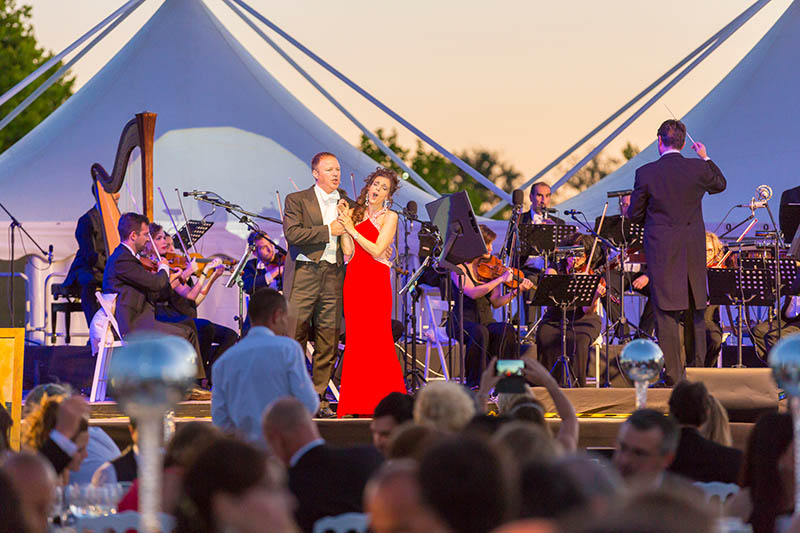 The possibilities are endless for any event to have a musical element – please contact Stefanie directly to discuss your requirements and she will be happy to arrange a bespoke programme to suit your needs.