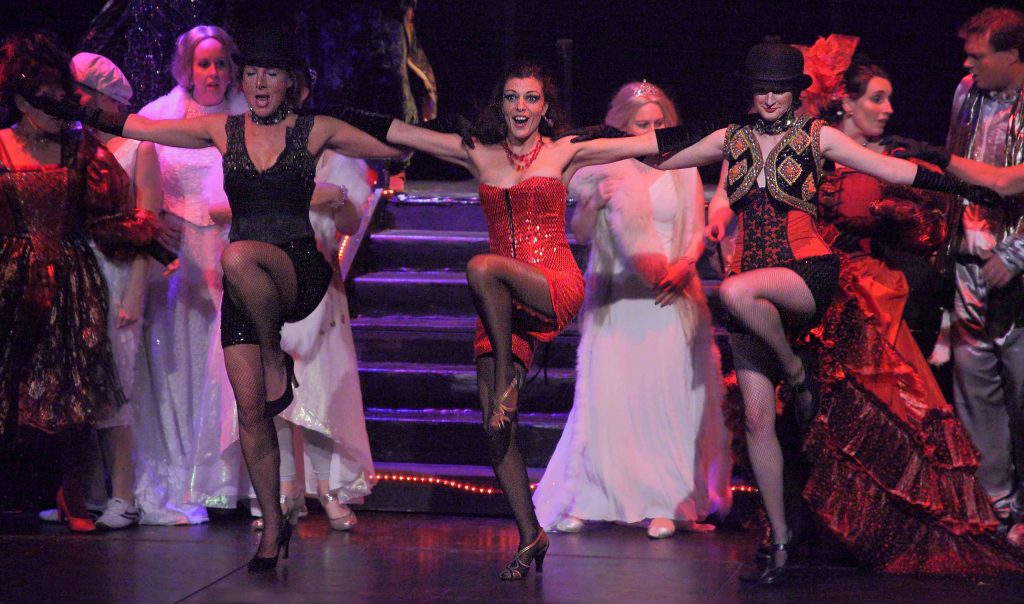 Haydn Nelson Mass & Mozart Requiem

7:30 pm

Pamoja Hall, Sevenoaks, Kent

Soloist for Haydn Nelson Mass & Mozart Requiem, Sevenoaks Philharmonic Society, Conductor: Robyn Sevastos

The Chamber Music of R. Vaughan Williams

7:00 pm

St Mary's Church, Fratton

Join Stefanie and friends as they present a varied vocal and instrumental programme of Vaughan Williams classics. Stefanie will be singing his Vocalises for Soprano & Clarinet as part of the programme.

This concert is a part of the 2022 PortsFest summer festival.

She, after (Daniel Felsenfeld) A contemporary opera. European première in conjunction with Tête à Tête

7:00 pm

Peacock Theatre, London

Composed by acclaimed Professor of composition at The Juilliard School in New York Daniel Felsenfeld, the opera She, after written for three sopranos and piano trio explores the difficulties and disappointments of older married women in mid-life, looking back on their younger selves and the dreams they once cherished. Directed by Alexia Mankovskaya and Bill Bankes-Jones and to be accompanied by piano trio. This will be the European premiere of this opera.

A Gala Evening of Opera and Musical Theatre Classics!

7:00 pm

Rottingdean, Brighton

Join Stefanie and tenor soloist Charne as they present an evening of opera and musical theatre favourites including music from La Bohème, Tosca, Turandot, Carmen, Anything Goes, Gigi, Annie get your Gun and West Side Story.  Accompanied by Suzy Ruffles on the piano.

Opera at Home: 'Forbidden Love' - a programme of Opera Classics exploring this theme.

7:00 pm

Various, including The Reform Club, London

Join Stefanie with a professional group of soloists as they perform operatic classics exploring the theme of forbidden love incorporating arias and ensembles from La Traviata, Die Zauberflöte, Madame Butterfly. Directed by Alexia Mankovskaya and accompanied on piano by Jan - Carl Rautio.

A Christmas opera recital - classic operatic and Christmas favourites!

8:00 pm

Trocadero Centre, Sotogrande, Spain

Join Stefanie and pianist for an evening of opera and Christmas classics to celebrate the festive season and her return to performance after the Pandemic in this picturesque part of Spain.  This event will run as a precursor to the large scale opera gala which will be taking place in July 2023 and Stefanie will talk about the Gala and perform a selection of favourites with all the cosiness and cheer of the festive season!